Return to Peru -
Secrets of the Sacred Valley!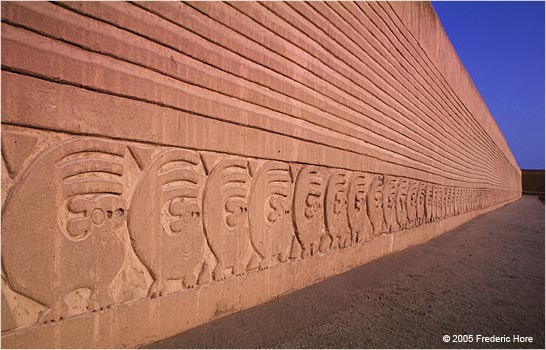 Everyone was in shock!

Team members and archeologists from the Earthwatch Institute, gathered around and looked at the base of an ancient wall that had been methodically unearthed over several days. With soft paint brushes, two volunteers slowly and carefully, brushed away the dry soil around their startling find- exposing a 1,200 year old human skull. It was a human sacrifice, and not the first we would discover!

We were near the village of Huaro, breaking ground at a new archaeological excavation some 40km south-east of Cuzco, part of an area known as the Sacred Valley. In searching for artifacts from the ancient Wari Empire, a people that predated the Inca's rise to power, what we would unearth, would surprise and confound archaeologists, students and scholars alike.

With more than 300 Inca ruins, including the world-renowned Machu Picchu, the Sacred Valley to this day holds many secrets, some of which we had come to uncover.

Join Frederic for the adventure as he takes you on a trip of discovery through the Urabamba River Valley deep in the Andes Mountains, exploring the ancient cities of the Inca and Wari peoples that inhabited this region, while learning the stories, legends and rituals of this unique place. From remote hillside digs, through rustic villages with beautiful Spanish cathedrals, to the hidden, mountain-top Inca cities of Ollantaytambo and Machu Pichuu, it's a remarkable trip you will not want to miss.

A vibrant and colourful 90-minute show, featuring stunning imagery, startling revelations, memorable Peruvian music... and lively travel lore!
Frederic Hore
Not to be missed!